Water Damage Restoration
in Rochester, NY
Trust our experienced team to provide efficient water damage restoration services, mitigating the effects of water intrusion, drying and dehumidifying affected areas, and restoring your property to its pre-damage condition, so you can regain peace of mind.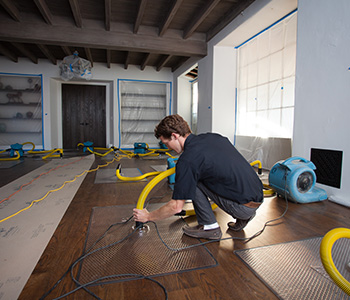 Professional Water Damage Restoration Services
In the bustling city of Rochester, NY, The Steam Police stands as a beacon of relief for those battling water damage issues. Our company, enriched with years of experience, champions the cause of restoring properties impacted by water damage to their original condition. We've built a reputation around our meticulous approach, steadfast commitment, and our knack for navigating the complexities of water damage.
Underpinning our services is a team of seasoned professionals who employ their deep understanding of water damage to deliver unrivaled results. We place a premium on your peace of mind, ensuring that our actions echo our words. With The Steam Police, you're partnering with an industry leader dedicated to excellence and customer satisfaction.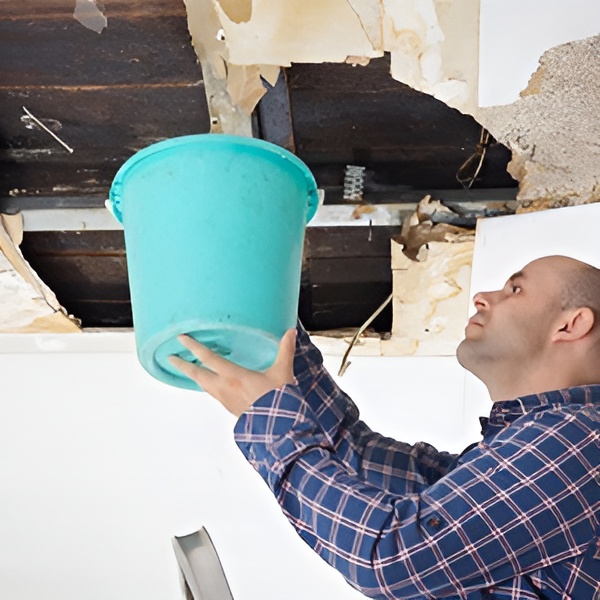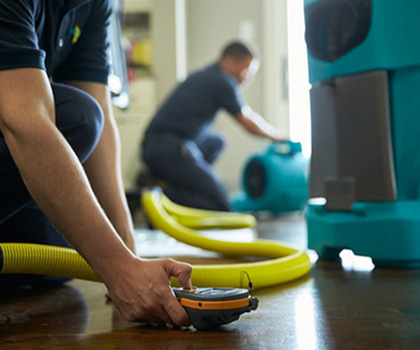 Understanding Water Damage
Water damage is a pervasive problem that stems from various sources like leaky pipes, malfunctioning appliances, roof leaks, or natural calamities. It's an insidious issue that wreaks havoc on your property, causing structural damage, triggering mold growth, and accelerating the deterioration of building materials. It is a problem that lurks beneath the surface, often going unnoticed until it causes significant damage.
The implications of unattended water damage extend beyond property destruction. It creates a breeding ground for mold and bacteria, posing severe health risks. This underscores the need for prompt and effective handling of water damage. Timely intervention and professional expertise can spell the difference between a minor repair and a major overhaul.
Our Water Damage Restoration Process
At The Steam Police, we follow a streamlined and efficient water damage restoration process to ensure that every inch of your property is restored to its former glory. The process is comprehensive, designed to detect and eliminate every trace of water damage. Here's a look at our process:
Inspection: We kickstart the process with a thorough inspection of your property to assess the extent of the damage and pinpoint the source.
Water Extraction: Armed with the damage assessment, we proceed to extract standing water using top-of-the-line equipment designed for this purpose.
Drying and Dehumidification: Once the water extraction is completed, we employ advanced drying and dehumidification techniques to expunge lingering moisture from walls, floors, and furniture.
Cleaning and Sanitization: We don't stop at drying. Every affected area and material, from carpets to personal items, undergo a rigorous cleaning and sanitization process to ensure a clean and healthy environment.
Restoration: We conclude the process with necessary repairs or renovations to restore your property to its original condition.
When it comes to water damage restoration in Rochester, NY, The Steam Police is your go-to expert. With our meticulous approach and commitment to customer satisfaction, you can trust us to restore your peace and your property.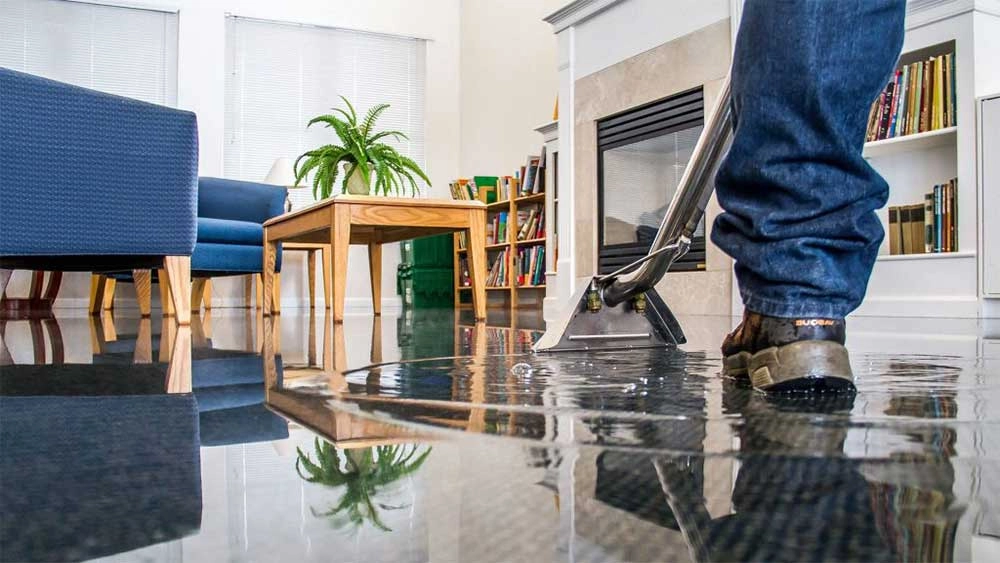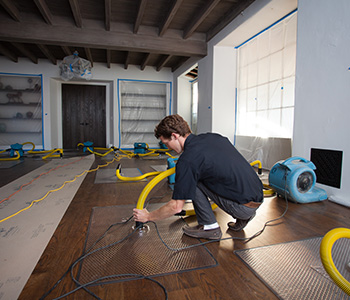 Emergency Water Damage Services
In the wake of water damage, time is of the essence. The Steam Police in Rochester, NY, understands the pressing nature of these incidents, which is why we offer 24/7 emergency water damage services. As part of our commitment to customer satisfaction, we are always ready to act swiftly and effectively, minimizing the harmful impact of water damage on your property.
Our quick response times are not merely a testament to our dedication, but they are integral to preventing further damage and reducing repair costs. The moment you notice signs of water damage, reach out to The Steam Police. Our professional team will be on-site promptly, equipped with state-of-the-art tools and a solid plan of action to restore your property to its pre-damaged state.
Residential and Commercial Water Damage Services
Whether it's your family home or business premises, water damage shows no discrimination. At The Steam Police, we provide comprehensive water damage services for both residential and commercial properties. Our skilled team understands the distinct challenges posed by water damage in different settings and tailors its approach to meet the unique needs of each situation.
For residential water damage, we focus on minimizing disruption to your daily life while ensuring a thorough cleanup and restoration process. In commercial settings, our goal is to mitigate downtime and loss of revenue. We implement efficient strategies designed to restore normalcy as quickly as possible, all while adhering to stringent industry standards and preserving the integrity of your business operations.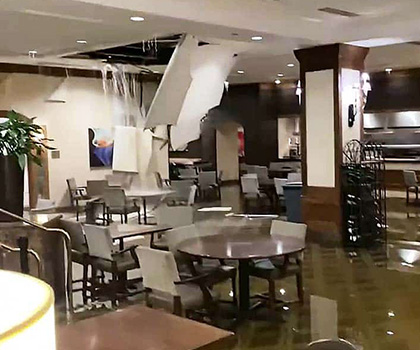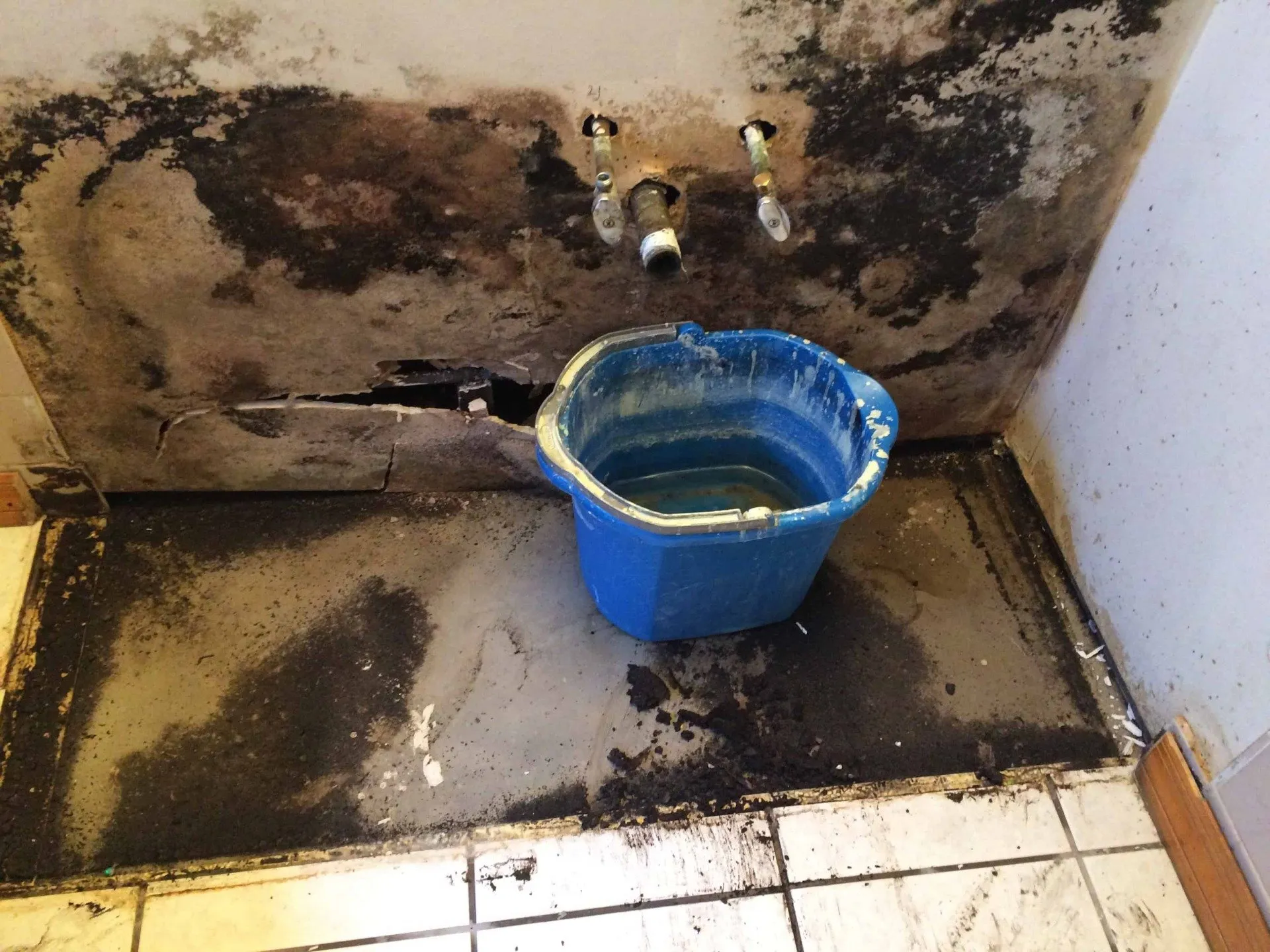 Mold Prevention and Remediation after Water Damage
Water damage and mold growth are closely linked. The presence of excessive moisture creates an ideal environment for mold proliferation, posing health risks and further property damage. This makes mold prevention and remediation a critical component of our water damage services at The Steam Police.
Our mold prevention strategy kicks in immediately after water extraction. We utilize advanced drying and dehumidification techniques to eliminate residual moisture, thereby curbing the conditions that favor mold growth. In instances where mold has already taken root, our team employs industry-approved remediation methods. This includes identifying and eliminating mold colonies, treating affected areas to prevent recurrence, and ensuring the restoration of a safe, healthy living or working environment. Trust The Steam Police to not only restore your property but to guard it against potential mold threats as well.
Contact The Steam Police
Need assistance with water damage restoration? Contact The Steam Police, your trusted partner in Rochester, NY. Our team is ready and waiting to help you navigate the challenges that come with water damage and restore your property to a clean, safe state. You can reach us 24/7, a testament to our commitment to provide timely help when you need it the most.
You can reach out to us via phone at (585) 367-4879. With The Steam Police, help is just a call or a click away. Your peace of mind is our top priority, and we're here to ensure that your water damage issues are handled professionally, efficiently, and comprehensively.
We Are Professional Grime Fighters
24 HOUR EMERGENCY SERVICE
Get the help you need now!
Do you have an emergency? Contact Us!
We Are Professional Grime Fighters
Serving Rochester, NY

and Surrounding Areas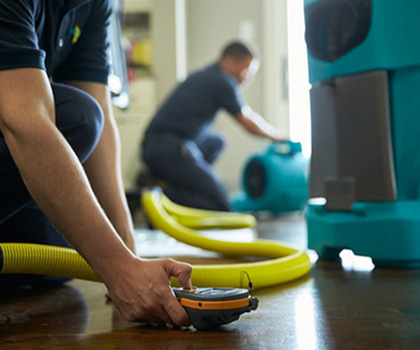 Water damage can be a devastating experience, causing extensive property damage and disrupting your daily life or business operations. At The Steam Police, we specialize in comprehensive water damage restoration services, helping you recover and restore your property after water-related incidents.