Emergency Basement Flood Cleanup in
Rochester, NY
When your basement floods unexpectedly, rely on our prompt and reliable emergency flood repair and cleanup services to swiftly remove water, dry out the area, and restore your basement, ensuring a safe and habitable space once again.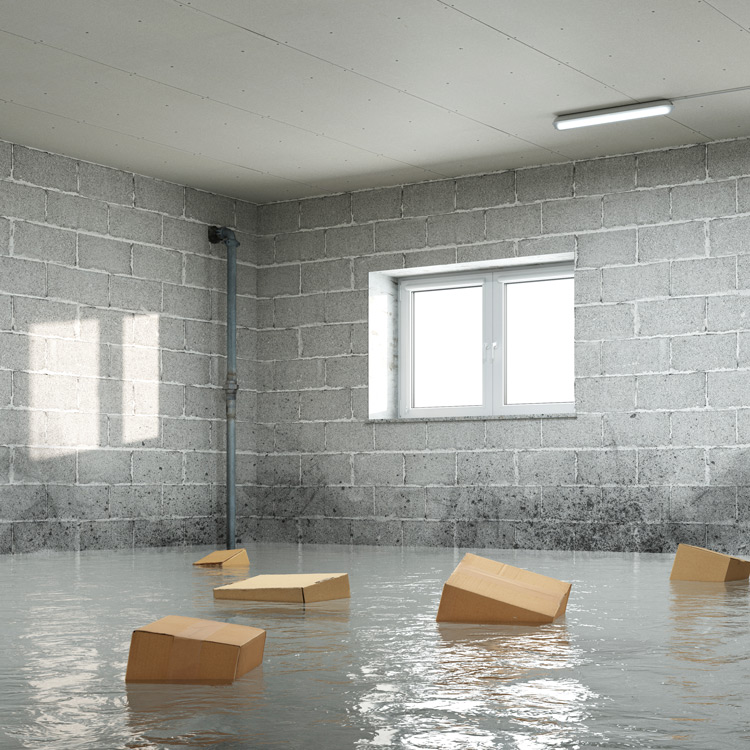 Emergency Basement Flood Cleanup Services
When it comes to emergency basement flood repair services in Rochester, NY, The Steam Police stands out as a leading provider. Our team of professionals combines expertise, state-of-the-art equipment, and a strong commitment to customer service to offer top-notch solutions for even the most severe basement floods.
With The Steam Police, you get more than just a service – you get a partner that understands the complexities of flood damage and works tirelessly to restore your property to its pre-flood state. We're not just in the business of fixing problems; we're here to provide peace of mind in times of distress.
Understanding Basement Floods: Causes and Implications
Basement floods are a common yet serious issue for homeowners. They can stem from various causes, including heavy rainfall, sewer backups, faulty sump pumps, or burst pipes. The aftermath of a basement flood can be devastating, leading to substantial water damage, structural instability, and even mold growth if not properly addressed.
The consequences of a flooded basement go beyond physical damage to the property. It also poses potential health hazards, particularly when mold begins to grow and spread, releasing spores into the air that can cause respiratory problems and other health concerns. In essence, a flooded basement needs immediate attention to mitigate these risks.
The Importance of Swift Action in Basement Flood Situations
The urgency of addressing a basement flood cannot be overstated. The longer the water sits, the greater the extent of the damage, and the more complex and costly the repair process becomes. Prompt response minimizes damage, reduces costs, and can prevent the growth of mold, a common byproduct of water intrusions.
The Steam Police understands the importance of fast action in such situations. We operate 24/7, ensuring that you have access to professional help when you need it most. Our quick response time coupled with our efficient flood remediation process helps you get back to normalcy in the shortest possible time frame. We're committed to mitigating your flood worries, one basement at a time.
Contact The Steam Police for
Reliable Basement Flood Repair Services
For reliable and efficient basement flood repair services, look no further than The Steam Police. Our team of experienced professionals, equipped with the latest technology, is committed to restoring your property to its pre-flood state with minimum inconvenience.
Don't let a basement flood disrupt your life longer than necessary. Reach out to The Steam Police today at our Rochester, NY, office for prompt, professional service. Our customer service team is ready to answer your questions, provide a free estimate, and dispatch our emergency response team if necessary. When you entrust your basement flood repair needs to The Steam Police, you're choosing a service that's dedicated to your satisfaction and peace of mind.
Our
Steam Cleaning

Services
24 Hour Emergency Service
Get the help you need now!
Do you have an emergency? Contact Us!
We Are Professional Grime Fighters
Serving Rochester, NY

and Surrounding Areas