Storm Damage Restoration
in Rochester, NY
After a powerful storm strikes, trust our dedicated team to provide comprehensive storm damage restoration services, addressing roof leaks, structural repairs, and water damage to restore your property to its pre-storm condition, ensuring safety and peace of mind for you and your family.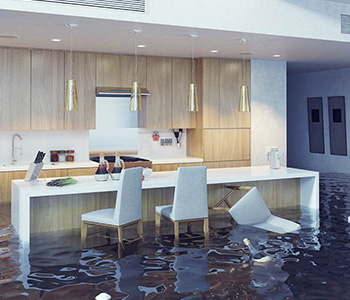 Professional Storm Damage Restoration Services
As one of the leading storm damage restoration services in Rochester, NY, The Steam Police brings a wealth of experience and expertise to the table. Our highly trained team is adept at dealing with all forms of storm-induced destruction, swiftly restoring your property to its pre-damage condition. We leverage state-of-the-art equipment and effective strategies to ensure the best outcome for our clients, taking the stress out of the storm.
In the aftermath of a storm, The Steam Police stands as a beacon of reliability and commitment. From dealing with windblown debris to water intrusion, our services are designed to address every facet of storm damage. Our comprehensive approach leaves no stone unturned, ensuring your home or business can weather any storm.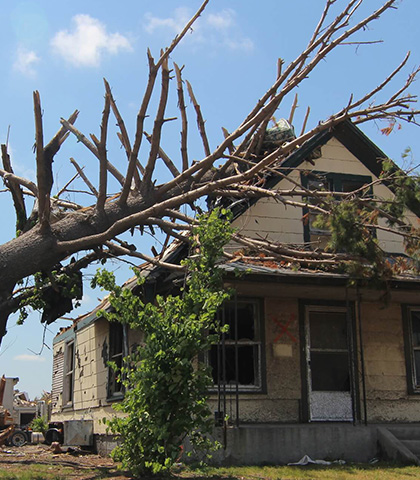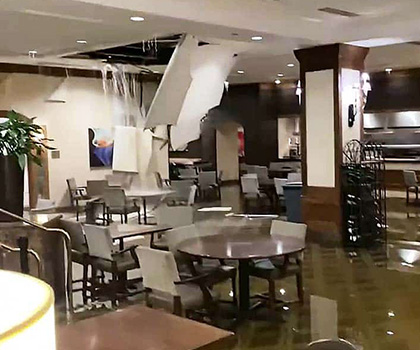 The Aftermath of Storm Damage 
Storms can wreak havoc on your property in numerous ways, from fallen trees to water intrusion and structural damage. Not only can these impacts compromise the integrity of your property, but they can also pose safety risks. The extent of this damage can range from minor issues that affect the exterior of your property to significant damage that can render your property uninhabitable.
The effects of a storm can linger, causing long-term damage that may not be immediately apparent. This could include water damage leading to mold growth or structural weaknesses that could compromise the safety of the building. Neglecting these issues could escalate the repair costs and further damage the property.
Why Professional Storm Damage Restoration is Crucial 
Addressing storm damage is not a simple DIY task. The complexity of the damage and the potential risks involved make it a job for professionals. Undertaking storm damage restoration without proper training and equipment could lead to incomplete repairs, causing more damage in the long run.
Moreover, professional restoration teams can identify and address hidden damage that untrained eyes might overlook. The Steam Police experts ensure that all issues are thoroughly addressed, safeguarding your property against future problems. Our professional approach offers peace of mind and ensures the longevity of your property.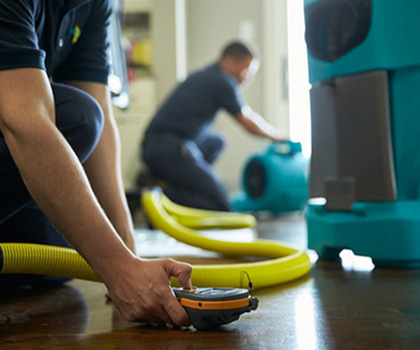 Our Storm Damage Restoration Process 
The Steam Police follows a rigorous process to ensure comprehensive storm damage restoration. This includes:
Initial Inspection: Our team will conduct a thorough assessment of the damage.
Emergency Response: We will provide immediate services to prevent further damage.
Water Extraction: Any standing water will be swiftly removed.
Structural Drying: We will thoroughly dry all affected areas.
Debris Removal: All debris from the storm will be safely removed.
Repairs: We will carry out necessary structural and roof repairs.
Through this detailed process, we restore your property to its original condition, ensuring safety and functionality.
Emergency Response and 24/7 Availability 
In the face of storm damage, time is of the essence. Delays can exacerbate the damage, leading to additional costs and potential hazards. That's why The Steam Police operates on a 24/7 basis, ready to respond swiftly to any emergency.
Our prompt response mitigates further damage and sets the stage for comprehensive restoration. No matter the hour, you can count on The Steam Police to be there, turning the tide in your favor.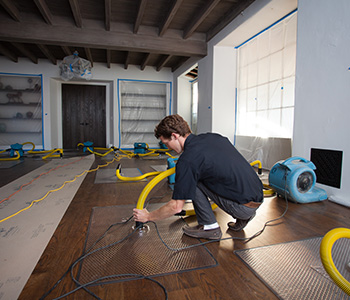 Open Communication and Exceptional Customer Service 
At The Steam Police, we believe that effective communication is key to a stress-free restoration process. We keep our clients informed at every stage, providing regular updates and answering any questions they may have. Our team is always ready to provide the guidance and support you need during this challenging time.
Alongside this, we pride ourselves on our exceptional customer service. We understand the stress and disruption storm damage can cause, and we're committed to making the restoration process as smooth as possible for our clients.
Why Choose The Steam Police for Storm Damage Restoration in Rochester, NY
Choosing The Steam Police means opting for expertise, efficiency, and excellence. Our numerous success stories and glowing testimonials attest to our commitment to high-quality storm damage restoration. Backed by relevant certifications, our team of trained professionals leverages modern equipment to ensure comprehensive and efficient restoration.
In the storm of competitors, The Steam Police stands out. Our dedication to customer satisfaction, technical proficiency, and fast response time makes us the go-to choice for storm damage restoration in Rochester, NY. We're not just about restoring properties; we're about restoring peace of mind.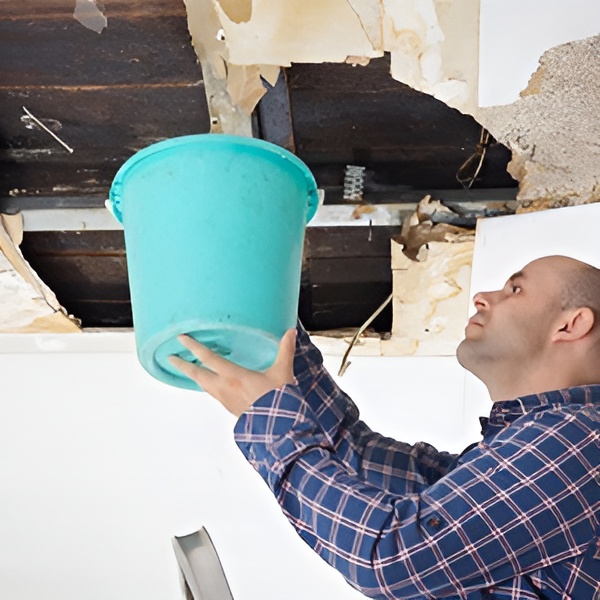 Contact The Steam Police for Storm Damage Restoration Services 
If you're dealing with the aftermath of a storm, don't hesitate to reach out to The Steam Police. We're ready and equipped to provide top-tier storm damage restoration services in Rochester, NY. With our 24/7 availability, you never have to face storm damage alone. Get in touch with The Steam Police today and let us help you weather the storm. Our team is just one call or email away, ready to spring into action and restore your property to its former glory.
We Are Professional Grime Fighters
24 HOUR EMERGENCY SERVICE
Get the help you need now!
Do you have an emergency? Contact Us!
We Are Professional Grime Fighters
Serving Rochester, NY

and Surrounding Areas