Upholstery in
Rochester, NY
Transform your living space with our professional upholstery cleaning services, eliminating dirt, dander, and food particles to create a clean and hygienic environment that enhances the beauty of your home.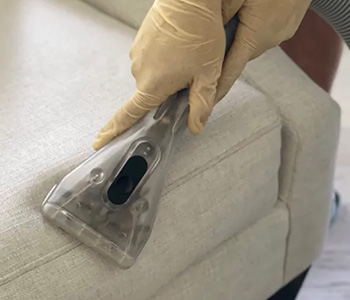 Professional Upholstery Cleaning Services
Welcome to The Steam Police, your trusted partner for top-notch upholstery cleaning services in Rochester, NY. With years of experience under our belt, we have honed our skills to deliver impeccable results that exceed our clients' expectations. Our dedicated team understands the complexities of different upholstery materials and employs tailored techniques to restore them to their pristine condition.
We pride ourselves on our deep understanding of fabric care and our commitment to preserving the longevity of your furnishings. Our advanced cleaning equipment and eco-friendly solutions ensure safe and effective cleaning without causing damage to your upholstery. When it comes to upholstery cleaning, you can rely on The Steam Police for professionalism, efficiency, and outstanding results.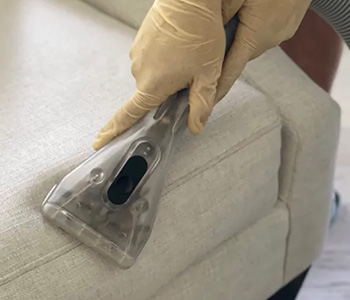 The Importance of Professional Upholstery Cleaning
Professional upholstery cleaning goes beyond merely maintaining the aesthetic appeal of your furniture. It contributes significantly to the health and comfort of your family, friends, or co-workers by removing allergens, bacteria, and dust mites that often lurk within your upholstery. Regular professional cleaning helps keep your indoor environment healthier and more comfortable for everyone.
Furthermore, clean, fresh upholstery greatly enhances the impression your home or business presents. Visitors are more likely to appreciate an environment where care and cleanliness are evident. With The Steam Police, you can rest assured that our professional upholstery cleaning services will leave your furnishings looking and smelling fresh, enhancing the overall atmosphere of your space.
Dangers of DIY Upholstery Cleaning
While it may be tempting to clean your upholstery on your own, the risks and potential pitfalls of DIY cleaning can be costly. Without the correct knowledge and tools, you could inadvertently cause irreversible damage to your furniture. Stains might be set instead of removed, fabrics could shrink or warp, and the use of incorrect cleaning agents can discolor or degrade your upholstery.
Investing in professional upholstery cleaning services from The Steam Police can save you both time and money in the long run. Our team has the training and experience to handle a wide range of upholstery materials, ensuring they're cleaned thoroughly without causing harm. By entrusting your upholstery to us, you get the peace of mind that comes with knowing your furnishings are in safe, capable hands.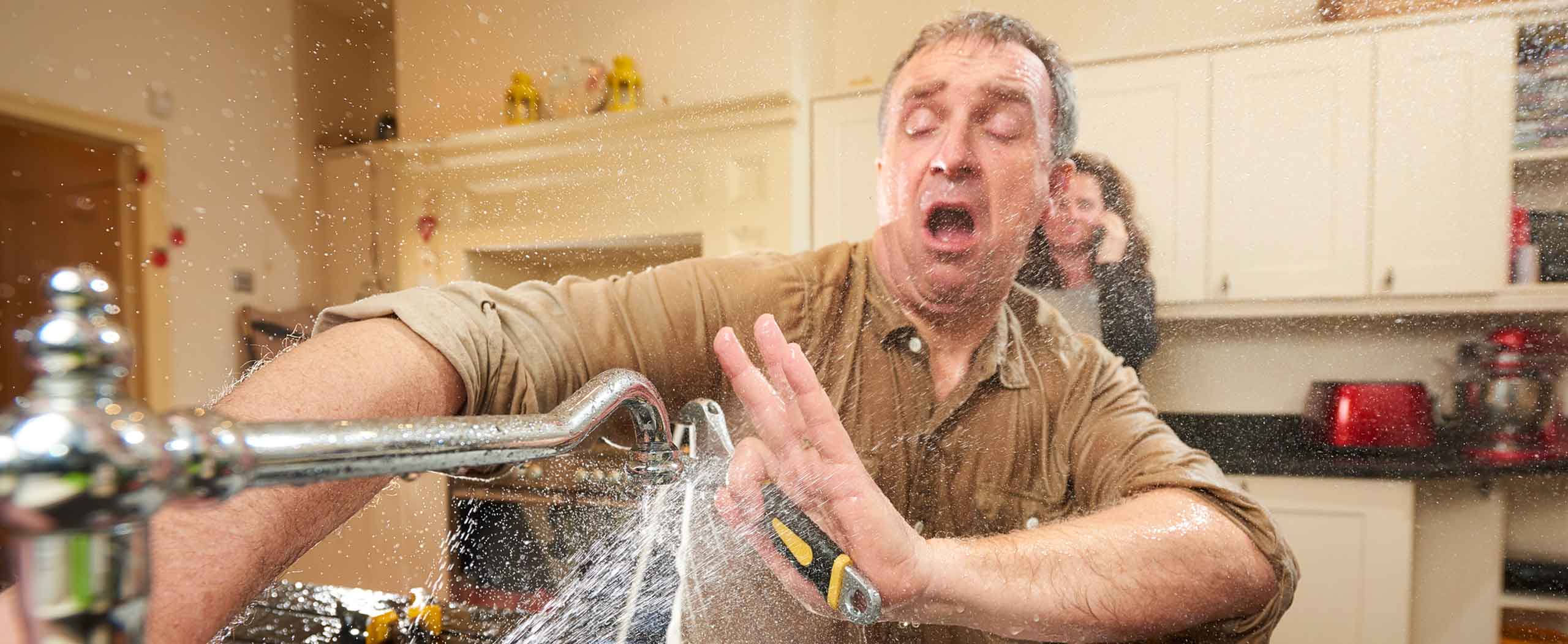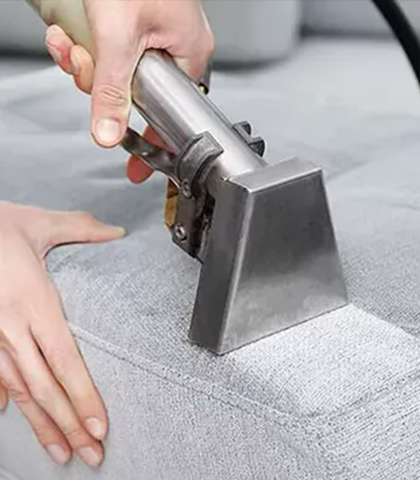 Our Upholstery Procedures
At The Steam Police, we understand that each piece of upholstery has its unique cleaning needs depending on the fabric type. Our cleaning process is specifically designed to cater to these differences, ensuring safe and effective cleaning for every piece of furniture. We follow a systematic, tailored approach to cleaning that combines our expertise with advanced methods.
Assessment: Each piece of upholstery undergoes a meticulous evaluation by our team. This enables us to understand its fabric type and condition, which informs the subsequent cleaning procedure.
Selection of Cleaning Method: Based on the evaluation, we decide on the appropriate cleaning method. For synthetic surfaces, we typically employ hot water extraction, a powerful method that delivers exceptional cleaning results while preserving the fabric's integrity.
Dry Cleaning for Delicate Fabrics: When dealing with delicate natural fabrics, we adopt a dry cleaning approach. This process is carefully executed to avoid potential damage or shrinkage that could occur with other cleaning methods.
Our commitment to choosing the right cleaning method and paying attention to the unique needs of each piece of upholstery sets us apart. With The Steam Police, you can be confident that your furniture receives the best care and cleaning in Rochester, NY, enhancing its lifespan and maintaining its aesthetic appeal.
Types of Furniture We Clean
At The Steam Police, we pride ourselves on our capacity to handle a wide spectrum of furniture, regardless of its size or type. Our team possesses the expertise to clean various kinds of upholstery with utmost care and precision. The range of furniture we clean includes, but is not limited to:
Sectionals
Sofas
Ottomans
Recliners
Dining Room Chairs
We work with all types of upholstery, catering to items of any scale – from small footstools to expansive L-shaped sectionals. Our promise is to provide each item with the thorough care it warrants.
Our proficiency extends beyond your home's living or dining area. We are adept at handling upholstery cleaning in a variety of settings including office spaces, recreational rooms, and more. No matter if it's a large office chair or a prized antique ottoman, The Steam Police stands ready to bring it back to its clean, pristine state.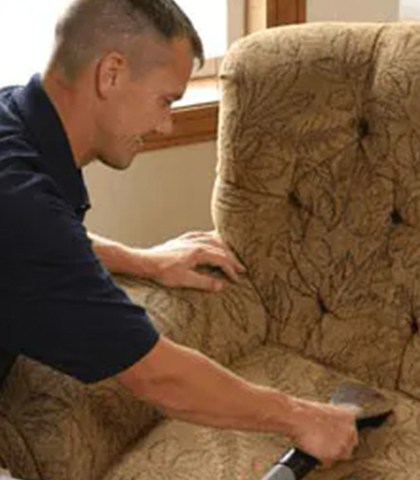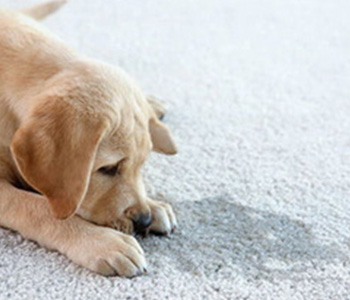 Dealing with Upholstery Issues
The Steam Police is adept at addressing common upholstery issues, including stubborn pet stains, body oils, food stains, crumbs, and spills. We employ specific cleaning agents and techniques to target these issues without damaging your upholstery. The result is furniture that not only looks good but is also free of allergens and bacteria.
For those troublesome pet stains, we use enzyme-based cleaners that break down the proteins in the stain, effectively eliminating both the spot and the odor. For body oils and food stains, we apply specialized solutions designed to break down the oils and lift away the residue. With The Steam Police, your upholstery will be refreshed and revitalized, restoring the comfort and beauty of your living or working space.
Why Choose The Steam Police for Upholstery Cleaning in Rochester, NY
Choosing The Steam Police for your upholstery cleaning needs in Rochester, NY means choosing excellence. Our strong reputation, backed by glowing testimonials and success stories, speaks volumes about our commitment to quality. We are certified upholstery cleaning professionals, trained in the latest techniques and equipped with modern cleaning equipment to ensure superior results.
Our clients praise us not only for the transformative cleaning results we deliver but also for our attention to detail, professionalism, and customer service. When you choose The Steam Police, you're not just getting a cleaning service, you're partnering with a team that cares about the longevity of your furniture and your satisfaction. With us, your upholstery is in the safest and most capable hands in Rochester, NY.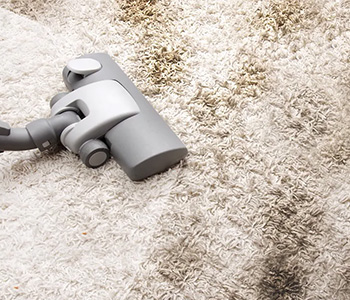 Contact The Steam Police for Upholstery Cleaning Services
When your upholstery requires professional cleaning, don't hesitate to reach out to The Steam Police. We are readily available to handle your needs, provide consultations, and answer any questions you may have about our cleaning procedures. You can reach us via phone at (585) 367-4879 during our regular office hours.
At The Steam Police, we're committed to providing timely and efficient upholstery cleaning services to keep your furniture looking its best and prolonging its life.
We Are Professional Grime Fighters
24 HOUR EMERGENCY SERVICE
Get the help you need now!
Do you have an emergency? Contact Us!
We Are Professional Grime Fighters
Serving Rochester, NY

and Surrounding Areas
Everyone enjoys nice, clean and fresh furniture to compliment their home. Unfortunately, even the nicest furniture can become dirty. Dust particles in the air alone contribute to the condition of furniture buy settling on anything in your space. Add to that pets or children collecting dirt and grime from constantly going outside and returning and the accumulation of filth rises. It's not hard to imagine all the dirt, dander, food and more can reside on your upholstery.