Biohazard Cleanup in
Rochester, NY
Rely on our professional biohazard cleanup services to safely and efficiently handle hazardous materials, ensuring a thorough removal and restoring a clean and safe environment.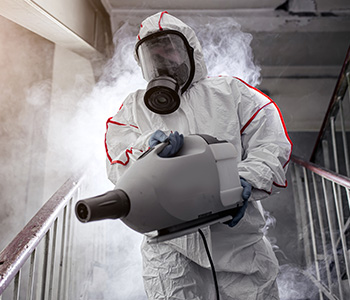 Professional Biohazard Cleaning Services
Welcome to The Steam Police, your trusted partner for comprehensive biohazard cleaning services in Rochester, NY. We are a professional cleaning company with a reputation built on reliability, proficiency, and a strong commitment to health and safety. Biohazards present unique challenges and demand specialized skills – something we bring to the table with every assignment we undertake.
Equipped with state-of-the-art equipment, advanced cleaning solutions, and a team of highly trained professionals, we provide unparalleled services in the face of biohazard scenarios. Our goal is to restore safety, peace of mind, and normalcy to environments affected by biohazardous materials.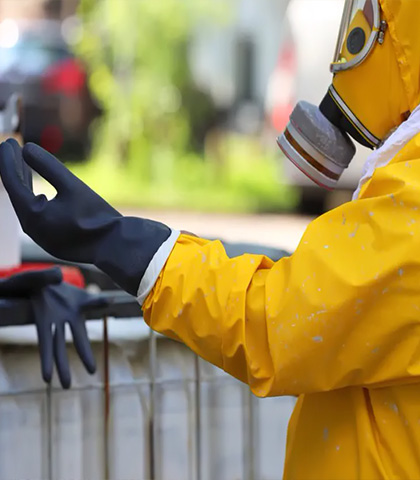 Understanding Biohazard Situations
Biohazardous situations involve biological substances that pose a threat to human health and the environment. This could encompass a range of scenarios – from crime or trauma scenes, unattended deaths, and animal waste accumulation, to infectious disease outbreaks and hazardous material spills. Each of these situations presents significant health risks, including exposure to harmful microorganisms and potential for disease transmission.
The handling and cleanup of such scenarios require the utmost care to avoid further health risks or contamination. The seriousness of these incidents cannot be overstated, and improper handling can lead to detrimental consequences. Thus, it's critical to understand the gravity of biohazard situations and to react appropriately.
The Importance of Professional Biohazard Cleaning
Biohazard cleanup is far from an ordinary cleaning job. It requires specific expertise, equipment, and protocols to ensure safety, thoroughness, and compliance with health regulations. That's where professional biohazard cleaning comes into play.
Engaging professionals like The Steam Police for biohazard cleaning ensures a thorough, safe cleanup process. Our team is trained in the correct procedures and equipped with the necessary personal protective equipment to safely handle and dispose of biohazardous materials. We adhere strictly to OSHA regulations and other health guidelines, safeguarding the health and safety of everyone involved.
The need for professional biohazard cleanup goes beyond mere cleaning. It's about ensuring peace of mind, safety, and a rapid return to normalcy in the wake of a biohazard situation. Trust The Steam Police to provide professional, compassionate, and comprehensive biohazard cleaning services in Rochester, NY.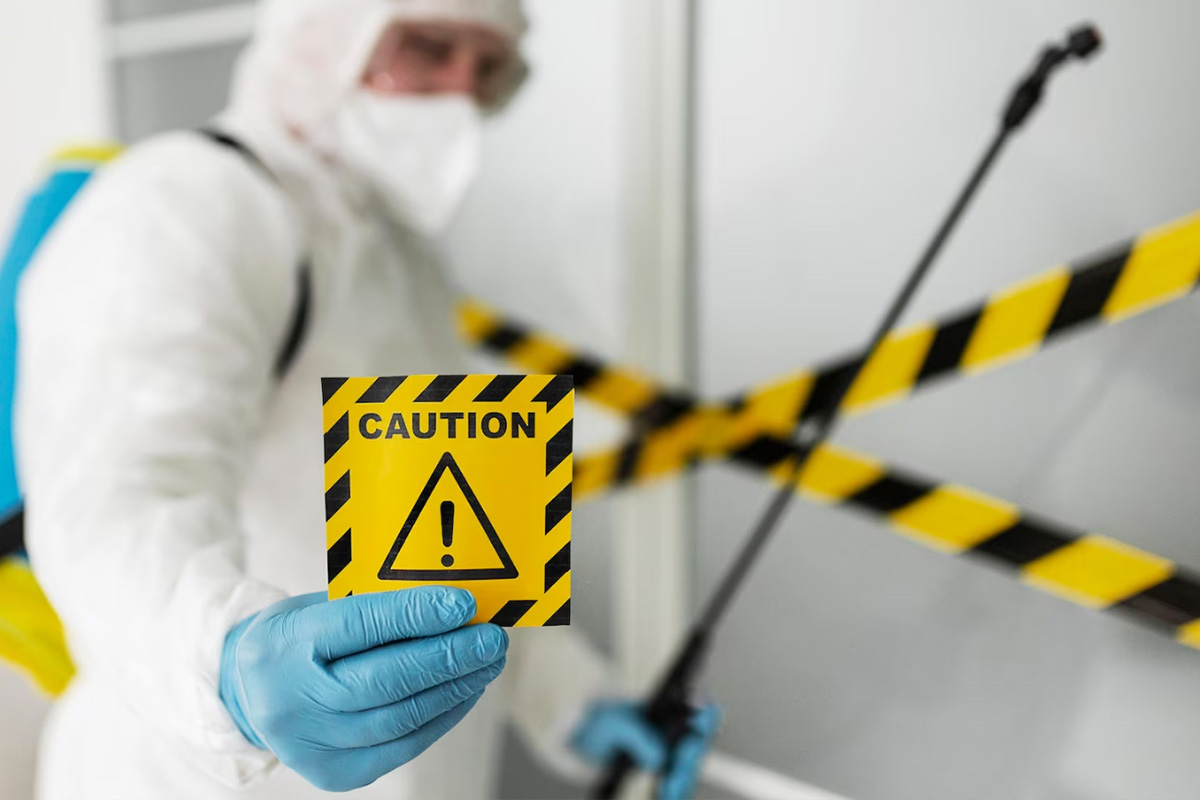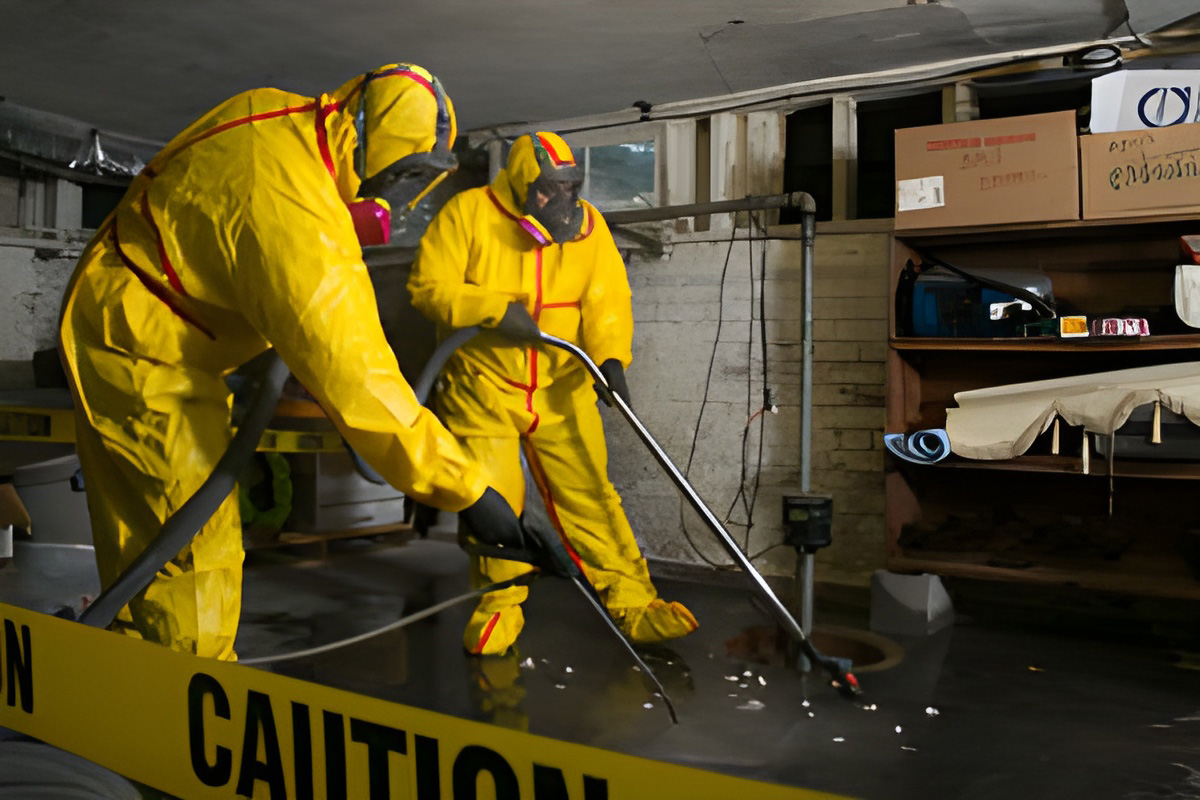 The Steam Police's Biohazard Cleanup Process
When confronted with a biohazard situation, The Steam Police adheres to a meticulous procedure to ensure safety, thoroughness, and compliance with health regulations.
Assessment: Our first step involves a comprehensive assessment of the situation to ascertain the severity of contamination and identify potential risks.
Cleanup: The actual cleanup process follows next, involving the removal of biohazardous materials from the site.
Sanitization: Once cleanup is complete, we carry out thorough disinfection and sanitization of the affected area to eliminate any potential health risks.
Waste Disposal: Finally, all biohazardous waste is disposed of in a manner that adheres to regulatory standards, ensuring public safety.
This process is designed to restore normalcy while mitigating health risks and environmental impact.
State-of-the-Art Equipment and Techniques
At The Steam Police, we employ cutting-edge equipment and techniques to ensure the most effective and safe biohazard cleanup. Our arsenal includes advanced cleaning solutions, high-grade disinfectants, specialized waste disposal equipment, and personal protective gear that conforms to international safety standards.
We incorporate best practices in biohazard cleanup and stay updated with the latest developments in the industry. Our techniques ensure optimal removal of hazardous materials, efficient decontamination, and safe disposal – all aimed at restoring safety and peace of mind.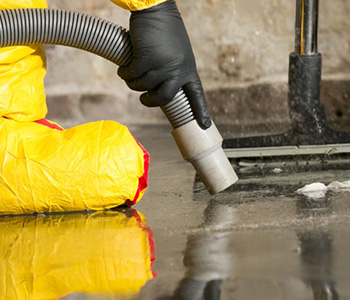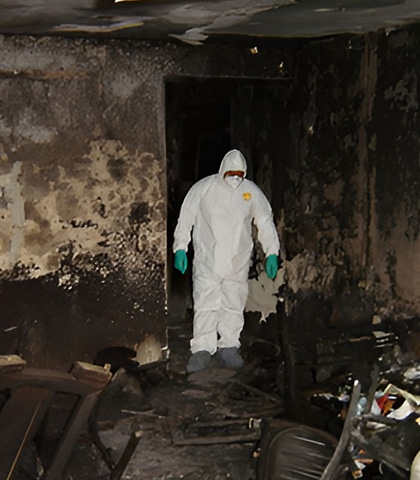 Highly Trained and Experienced Technicians
The expertise of our team is at the heart of our service. The Steam Police's biohazard cleanup team consists of highly trained and experienced technicians, well-versed in handling a wide range of biohazard scenarios.
Our technicians undergo rigorous training in handling biohazardous materials, utilizing state-of-the-art equipment, and complying with safety regulations. They are skilled, dedicated professionals who handle each task with the utmost professionalism and care.
The combination of our team's extensive training, experience, and commitment to safety makes The Steam Police your ideal choice for biohazard cleanup in Rochester, NY. Trust in our expertise to navigate challenging biohazard situations and deliver superior service.
Committed to Privacy and Sensitivity
The Steam Police acknowledges the sensitive nature of biohazard situations and is fully committed to providing services with the utmost empathy, discretion, and respect for privacy. We understand that these scenarios can often be emotionally challenging for those involved – whether it's a crime scene, an accident, or an infectious disease outbreak.
Our team is trained to approach each situation with compassion, ensuring minimal intrusion while carrying out our duties. Confidentiality is a key part of our service, and we maintain strict privacy standards to protect the interests of our clients. Your personal and situational details will be handled with utmost care and respect, promising peace of mind in addition to a thoroughly cleaned and safe environment.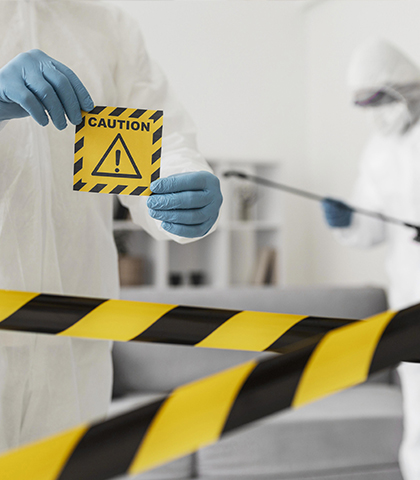 Contact The Steam Police for Professional Biohazard Cleaning Services
If you find yourself in need of professional biohazard cleaning services in Rochester, NY, do not hesitate to reach out to The Steam Police. With our experienced team, advanced equipment, and steadfast commitment to safety and sensitivity, we stand ready to assist you in your hour of need.
Contact us today for prompt, professional, and compassionate service. Rest assured, we will restore your environment to its pre-incident state, providing you with the reassurance you need during challenging times. Choose The Steam Police for biohazard cleaning services – where professionalism meets compassion, and where your safety and satisfaction are our topmost priorities.
Your trust is important to us, and we aim to earn it by delivering unparalleled service in every scenario. Connect with us today, and let us guide you through the restoration process with expertise and empathy.
Common Biohazards We Handle
At The Steam Police, we specialize in the safe and efficient cleanup of various biohazardous substances and situations. Our experienced team is equipped to handle the following biohazards:
Trust The Steam Police to handle these common biohazards with professionalism, expertise, and care. We prioritize your safety and peace of mind throughout the cleanup process.
We Are Professional Grime Fighters
24 HOUR EMERGENCY SERVICE
Get the help you need now!
Do you have an emergency? Contact Us!
We Are Professional Grime Fighters
Serving Rochester, NY

and Surrounding Areas